The Winner Of Chef-Factor 2011 is ....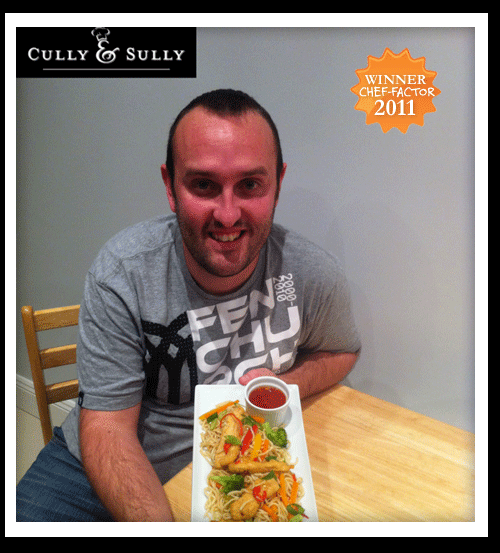 Here's the video of the final:
The Finalists 1st to 4th place as voted by you as of 6pm on November 17th & the Wild Cards as selected by Cully & Sully are:
Congratulations to our Chef Factor 2011 Finalists. Choosing wildcards has been the hardest thing we have ever had to do and we are sure you will join us in congratulating all of our finalists.
Thank you all from the bottom of our hearts for entering Chef Factor. We have simply been astounded by the creativity, energy, heart and effort that all of you, our wonderful Chef Factor entrants, have put into your entries.
We want to harness the amazing energy that this contest has created and hope that this party might give all of you, with your shared passion for food and fantastic spirits, the chance to meet and have some fun!
We want to celebrate every Chef factor entrant by having the final along with a party at the Grainstore in Ballymaloe, on November 26th.
The Chef Factor finale party is all about celebrating YOU and your amazing contribution to Chef factor. We will have some spot prizes for entrants on the night. It will also be an opportunity for you to have your say in which finalist should be the overall winner of Chef Factor 2011. Your invite which (will include all the details )will be sent to the email addresses you gave when entering, tonight! Finalists can expect details of the final by email tonight, also!!!
Don't miss the Chef Factor finale party!
We are so proud to have had your entry in Chef Factor.
Thank you all,
Cully & Sully